As part of the Unified Community Platform project, your wiki will be migrated to the new platform in the next few weeks. Read more here.
Green resource

Green resource (also known as Gaussite) is a crystalline resource needed to purchase some units. It is also needed to power some abilities.
Green units are high technology units typically involving forcefield, energy weapons, or other energy-based phenomena.
Like gold and unlike the other resources, unspent green resource is not lost between turns.
Green Resource Generating Units
[
edit
|
edit source
]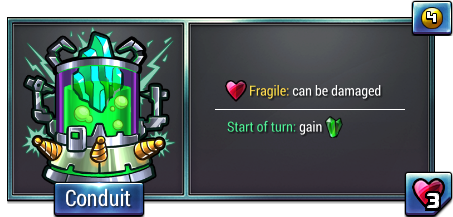 Part of the basic set, the conduit is the most common unit that generates green resource. It generates one at the start of every turn.