As part of the Unified Community Platform project, your wiki will be migrated to the new platform in the next few weeks. Read more here.
Gold

Gold is the primary resource used to purchase units each turn. Nearly every unit in the game has a

gold cost.
Any Gold not spent is stored at the end of a turn.
The primary means of generating

gold is through various types of units - primarily drones.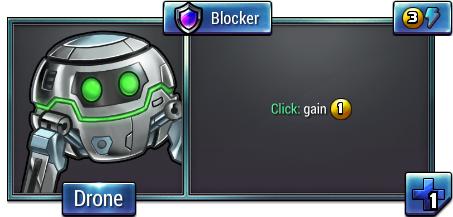 Part of the basic set, this drone is the primary means of generating

gold. Each turn, it generates 1

by using its
click ability.
Other drones and gold-producing units
[
edit
|
edit source
]