Barrier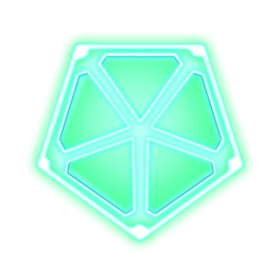 Barrier is a Green unit. It's a small, inexpensive,

prompt

defender that dies after one turn.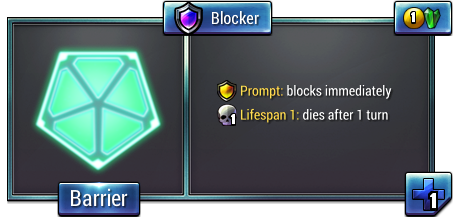 Being

Prompt and costing very little, Barrier is useful as a small defender for situations where you only need 1 more defense and thus buying a Wall or Aegis would be wasteful. Buying several Barriers is usually preferable to buying a smaller number of Forcefields since the Barriers do not require Drone sacrifices; however, holding a Drone and buying a Barrier is far worse than buying a Forcefield (it's essentially the same thing except it costs 1

more). As Barrier is not particularly efficient soak even by base set standards (Wall is slightly better), it should not be your main source of defense, but should instead act mostly as a green sink.
Also, like other blockers with Lifespan, Barrier has counters.